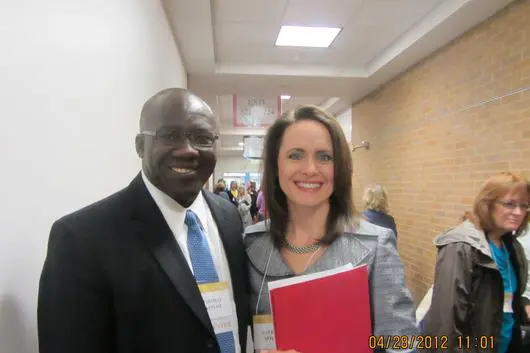 Meet Our Expert
Management Consulting Professionals
Appiah Consulting Team International, Inc. is dedicated to connecting US-based businesses with African businesses to help develop import/export opportunities for the underserved markets and industries in Africa.
We educate businesses and organizations in the US about lucrative investment opportunities in Africa, while breathing life into struggling African businesses with a consistent influx of funds. Please get in touch to learn more about the Appiah Consulting team.
Combining Over
60 Years of Experience
We have a well-developed mix of contacts and leaders aimed at connecting businesses to governments, governments to governments, businesses to other businesses. Our management team brings over 60 years of combined experience in the following areas:
We have worked with the major financial powerhouses in the New York City area, Salt Lake City, and Austin, Texas. Having worked extensively with clients in Asia, Europe, America, and Africa, our team has a sound knowledge of the global market and a broad sense of product positioning.

Thomas K. Appiah – Chairman/President/CEO
MBA, MEM, BSC. EE
Mr. Thomas Appiah brings over two decades of experience in product management, program management, marketing, sales, vendor management, trade shows, and systems engineering in the telecommunications industry.
He is known for his ability to align technical and customer business requirements and integrate solutions into product offerings. Mr. Appiah is passionate about product development, customer advocacy, and process improvements. He was in charge of detailing the roadmaps and business strategies of the entire 3rd-generation cellular product line at Motorola.
Mr. Appiah was involved in consulting with leaders of nations and helping with relief aid to the underprivileged before starting his own firm. In 1994, he organized a Humanitarian Aid Relief Team aimed at training doctors and providing medical procedures to people affected by the Buruli ulcer disease in Ghana. In 2000, he organized, collected, and sent relief aid to Mozambique during the environmental disaster.
Educational Qualifications
Katrina M. Appiah -
Managing Director
MSW, LCSW, BSC. HON FAMILY SCIENCE
Kartina M. Appiah has confidence in the power and resilience of the human spirit and believes it can help people thrive in the most difficult circumstances. She understands that developing self-compassion, self-awareness, and coping skills hold the key to hope and healing.
Katrina is a Member of the Association of Mormon Counselors and Psychotherapists trained in Lifespan Integration – a gentle, body-based therapeutic method that heals trauma without re-traumatizing. She is passionate about her work and loves finding joy in the incredible journey of life.


CPA, MAcc, BS Accounting
Joseph is a 20+ year finance executive specializing in private equity turnarounds and exit events, especially in the technology industry and SaaS software space. More than anything he is a change agent and embraces the idea that change means growth. He spent the majority of his time developing businesses by improving and building people, processes and systems that are designed to allow companies to scale to their next phase of life. His domain expertise is to leverage his accounting and Finance knowledge to guide business leaders in developing new revenue streams with faster path to revenue recognition and margin optimization
He has direct experience in FP&A, Special Pricing, Enterprise Strategy, Mergers, Acquisition and Integration, corporate development, controllership, technical accounting, financial reporting, auditing, as well as partnering with a variety of other cross-functional groups. He has done this everywhere from $3.5B divisions of public multinational companies (with revenues above $150B) to $300MM privately held companies in industries as varied as SaaS software, hardware, internet, manufacturing, payment, QSRs and CPG. He has overseen global teams of up to 40 finance, accounting and strategy professionals in 4+ countries, but has also managed small in-country teams that required a lot of rolling up his sleeves.
In these roles he has project managed implementation and change in areas as varied as cash flow turn-around, corporate development (strategy to implementation), restructuring, finance systems implementations, SOX internal controls, accounting policy training and documentation (GAAP & IFRS), and many more.
Thomas K. Appiah III
Vp - Student Relations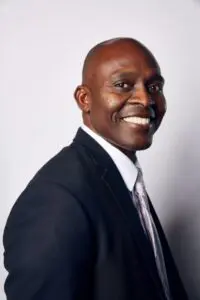 Global Management Comittee
Isaac Appiah leads Appiahconsulting's industry networks and programs with responsibility for industry consulting, cross-services industry programs and industry convergence globally. He is a member of Appiahconsulting's Global Management Committee.
In these roles, Isaac uses a cross-industry lens to apply digital technologies and processes to transform businesses. He is a strong believer in using data and applied intelligence to drive fact-based insights to create customer-centric services and improve business performance. Throughout his career, Isaac has embraced technology to deliver tangible business outcomes in large transformation programs for clients.
Before assuming his current role in 2020, Isaac was the African lead of Appiahconsulting's Products group, which serves clients in the consumer goods, retail, travel services, automotive, industrial equipment and life sciences industries. He drove strategy, sales, revenue and innovation across Africa. Previously, he held a variety of leadership positions and worked with many clients including LAPD, MoneyGram, LAFD and other small and medium sized companies. His roles included leading business/community marketing for community engagement and recruitment.
Isaac joined Appiahconsulting in 2015 and became a partner in 2020. He graduated from University of Ghana - Legon in Accra Ghana, with honors in Political Science with Philosophy and Brigham Young University with Master of Public Administration (MPA)
Isaac has strength in Process Management Methodologies, Performance Management, Organizational Development (OD) intervention and Methodologies, Managing Change and Change Management, Training and Development as well as Consulting.
Isaac has completed executive programs at Cornell University, and Coursera with strength in Strategic Thinking and Innovation.He focuses on how to turn around struggling organizations into high performance work systems.